I recently sat down for the 50th episode of Dr. Ken Brown, MD's podcast: the Gut Check Project.
We talked about:
my new book, Healing SIBO
SIBO basics
SIBO and bloating
what I think the future of SIBO treatment holds…
…and Atrantil, one of my favorite tools for anyone with SIBO or bloating!
(Just want to learn about Atrantil? Skip to the 38 minute mark!)
SIBO SOS is excited to offer the LOWEST price on Atrantil…. anywhere!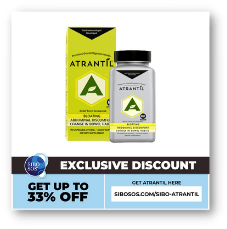 >>> Use this link for the SIBO SOS exclusive Atrantil discount